Botanical Plant Based Soap
Our Artisan plant based, Vegan friendly soaps contain only natural ingredients with quality essential oils and earth clays for colour.  Our soaps are 100% natural and do not contain an animal fat, sulphates chemicals, fragrances or colouring. 
Our nourishing soaps are super fatted which means we have created each bar to contain more oils and butters than normal. With the natural production of glycerin in our soaps that develops during the curing/saponification phase, this helps to leave your skin feeling nourished and with no residue like normal soaps as they have detergents.
Aromatic Bath Spa Salts
Aromatherapy bath salts can be a great way to relax, relieve stress, and improve your overall health and well-being. They are a simple and affordable way to add a touch of luxury and indulgence to your bathing routine.
Each blend has been specially formulated by the owner to provide an individual experience. High quality, natural salts complimented by essential and base oils for pure relaxation.
When choosing aromatherapy bath salts, it is important to choose a blend that is appropriate for your individual needs and preferences. You may also want to consider the quality of the essential oils used in the bath salts. Some bath salts contain synthetic essential oils, which may not be as effective as pure essential oils.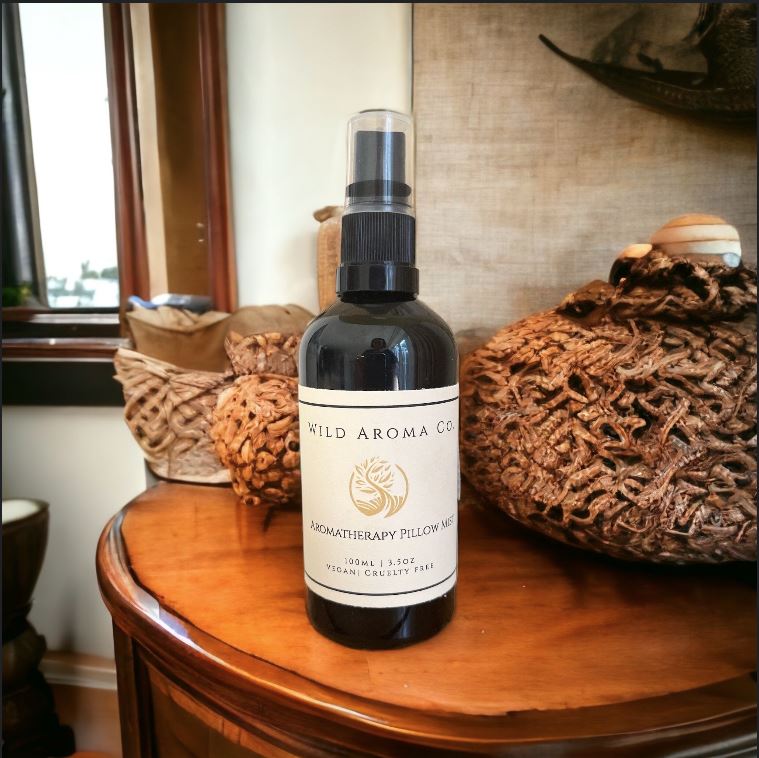 Aromatherapy Pillow Mist
An absolute dreamy blend of Chamomile Hydrolat, Lavender, Vetiver, Ylang Ylang, Rose Geranium, Cedarwood and Bergamot Essential Oils.
Our Aromatherapy Pillow Mist comes in two sizes, 100ml for your bedside stand, a true must have and our 30ml which is the perfect size for travelling or if you are just feeling anxious during the day.
Available now in our Home Collection.
View Our Pillow Mist